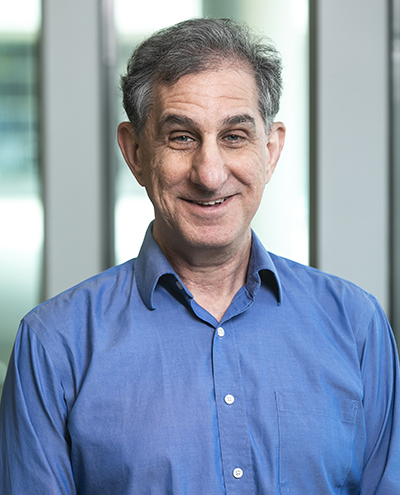 Welcome to my personal home page. I'm a professor at George Mason's Schar School of Policy and Government and a senior fellow at ITIF's Center for Clean Energy Innovation. I have two overlapping areas of specialization. One is technology, science, and innovation policy. I'm interested in the sources and implications of discoveries and inventions of all sorts, past and present. The other area is governance, at the regional, national, and global levels. I want to understand the processes by which policy-makers decide what to do. The two areas come together as I seek to comprehend how states, markets, individuals, and social groups interact to produce decisions about important new technological capabilities. The primary focus of my work in recent years has been energy and climate innovation.
On this site, you'll find information about my teaching, publications, research interests, and service activities. You can find my full c.v. here and my short bio here. I welcome contacts from scholars, students, and policy practitioners. You can follow me on Twitter @ProfDavidHart.
What's New:
I was named a lifetime fellow of the American Association for the Advancement of Science!
I moderated a fireside chat on the main stage of the 2023 ARPA-E summit with Arati Prabhakar, President Biden's science advisor.
I am working to speed the establishment of the Foundation for Energy Security and Innovation, which Congress authorized in the CHIPS and Science bill in August 2022.
"Petrochemicals Without Fossil Fuels: A National Climate-Tech Initiative" (with Henry C. Kelly), ITIF Innovation Files, March 3, 2023.
"Pathways to Decarbonize the PVC Value Chain," co-authored with Ron Whitfield and Francis Brown, George Mason University Center for Energy Science and Policy and Center for Houston's Future, September 2022.
Featured Work:
"Climate Innovation Policy from Glasgow to Pittsburgh," co-authored with Hoyu Chong, Nature Energy 7:776–778 (September 12, 2022).
"Unworkable Solution: Carbon Border Adjustment Mechanisms and Global Climate Innovation" co-authored with Stefan Koester and Grace Sly, ITIF , September 20, 2021 (link).
Interview with Robert F. Service, "'Big Step Forward.' Energy Expert Analyzes the New U.S. Infrastructure Bill," Science, August 11, 2021.
"Clean and Competitive: Opportunities for U.S. Manufacturing Leadership in the Global Low-Carbon Economy," co-authored with Peter Fox-Penner and four others, ITIF, Boston University Institute for Sustainable Energy, and Fraunhofer USA Center for Manufacturing Innovation," June 21, 2021 (link).
"The Impact of China's Production Surge on Innovation in the Global Solar Photovoltaics Industry," ITIF, October 5, 2020 (link).
"More and Better: Building and Managing a Federal Energy Demonstration Project Portfolio," co-authored with Robert Rozansky, ITIF, May 18, 2020 (link).
"Mind the Gap: A Design for a New Energy Technology Commercialization Foundation," co-authored with Jetta L. Wong, May 11, 2020 (link).
Energizing America: A Roadmap to Launch a National Energy Innovation Mission (Columbia University Center for Global Energy Policy) with Varun Sivaram, Colin Cunliff, Julio Friedmann, and David Sandalow, September 2020.
Something I'm Really Proud Of
In August 2012, I completed a year of service to the nation as assistant director for innovation policy at the White House Office of Science and Technology Policy. My work for the Administration focused on advanced manufacturing policy, including the National Network for Manufacturing Innovation (now Manufacturing USA) and the Additive Manufacturing Pilot (now America Makes), based in Youngstown OH. Bipartisan legislation that permanently authorized Manufacturing USA was passed in December 2014.